4 Apr 2012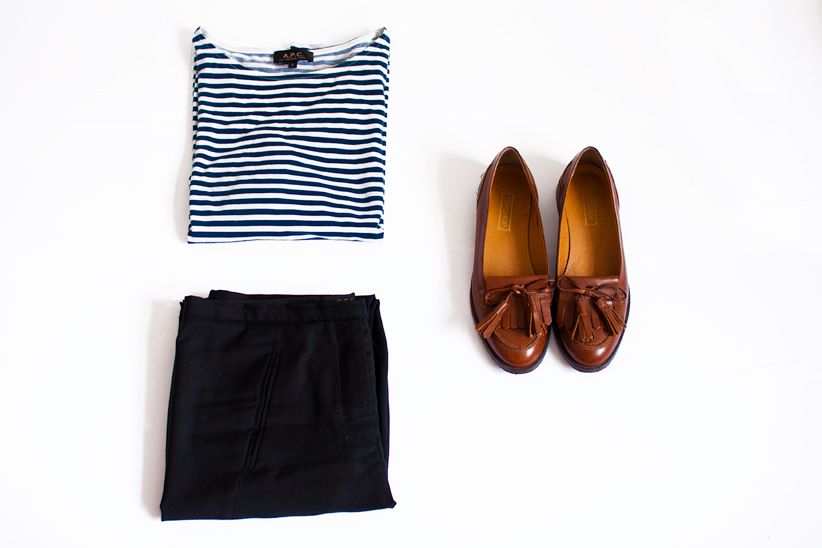 Breton striped top: A.P.C.
Black trousers: COS
Loafers: Topshop
Posted by

Wenxin Liu
No comments:

3 Apr 2012
Having lived in London for the last three years, I have been meaning to explore all the hidden gems this bustling city has to offer. When I think of how little of London I have seen, I feel ashamed. I know the bus route to and from my house and university like the back of my hand, but outside of that, I have pitifully little knowledge as a London local to share.
Two Sundays ago, I had a rare break from the heaping piles of university work. My boyfriend and I decided to explore somewhere new in London and opened up
Time Out London's best car boot sale
recommendations. I was completely sold on Battersea Car Boot Sale for its selection of vintage designer glad rags - The Time out reviewer purportedly left with a Givenchy skirt suit during a mid-afternoon hunt! - and off we jollily galloped like a gaggle of school children.
It was not hard to find. But then again, boyfriend served well as a satellite navigation system. I, on the other hand, am hopeless - if you plonk me down a couple of hundred metres away from my house, there is a high probability that I will get hopelessly lost. (Don't get me wrong, I can read maps until the cows come home. But the map-less me is lost for a general sense of orientation.)
We were greeted by a highly entertaining old-fashioned mouth-off between two old ladies, who I presume laid eyes upon the same item, in an all not-too-friendly slander exchange. People's mothers and childhoods were brought up, damn gurls! After the initial hilariousness, we did some serious sifting while the afternoon sun shined gloriously over us. Some serious haggling was done by the boyfriend, who wrangled a Minolta 35mm film camera and a silver jubilee cup for a grand total of £2. I had less luck with a zip-lock bag full of vintage photographs. The seller goes to house auctions and collects bundles and bundles of old black and white photographs of nameless and dateless people. He mixes them together and separates handfuls into zip-lock food bags for sale. He was literally selling people's memories, how fascinating! In my bundle, there was a letter written in 1942, from a man to his lover and many wallet sized family vacation photographs. I had done a project at university to do with the disruption of time and space of photographs to create a new narrative, and these photos seemed fitting for a continuation of this project.
Not long into browsing I began noticing some fabulously dressed attendees. I had been used to perusing car boot sales with my parents while growing up, where stylish sale go-ers were not a fixture on the menu. I particularly liked what the lady in the first picture was wearing. She was toting a mix of rocker chic and beach glamour, finished off with her dip-dyed sun-bleached hair, which seemed particularly fitting for a sunny day such as that Sunday. Her cute dog amongst her stylish cast-offs made the scene all that more adorable. Not far down the row, there was another stylish lady, who was selling her wares with her boyfriend. Her all-black biker get-up of a leather jacket over boycon separates were fabulous, but it was her pop of colour red chunky heels had me dazzled. Of course, there were also the mandatory art students, who were out in force in their vintage garbs.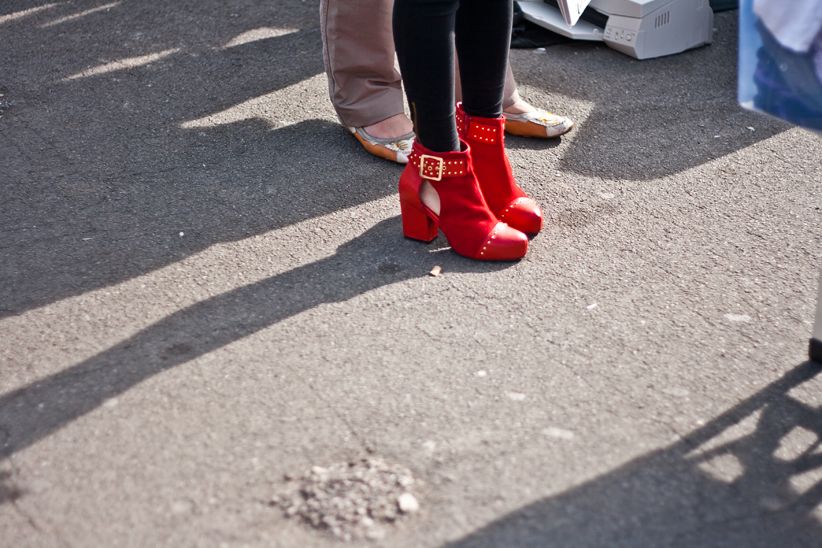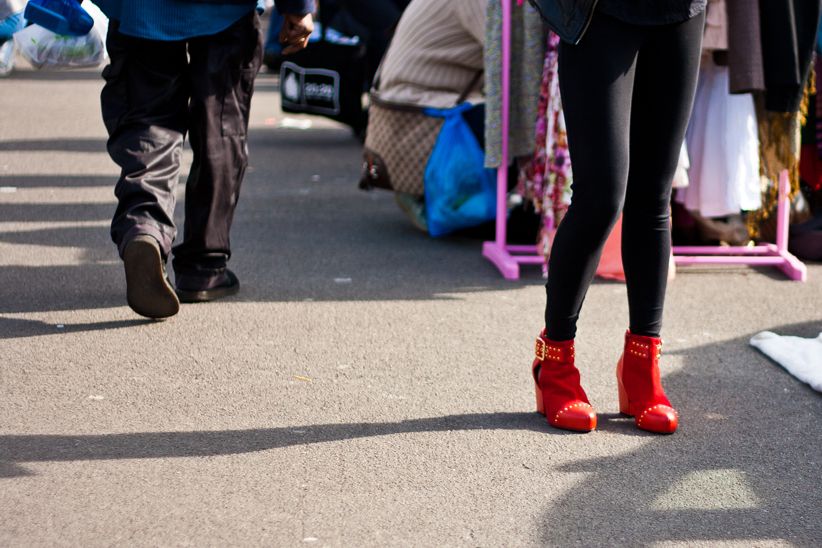 No Givenchy skirt suit, but plenty of Louis Vuitton monogram bags, the authenticity of some I was highly dubious of. Hilarious items of the day included a "penis pokey book", which was an illustrated book with a hole in the centre, with which you interacted with your male genitalia I presumed - we did not flick through to find out what the story lines were; and 70's vintage porn magazines (below), or as the seller insisted, "female art". The magazines were so out of time with our current taste in female naked beauty that I thought about buying them for an ongoing project I am planning with the re-contextualisation of photographs. But the seller insisted on fiver a magazine, jokes!
In the end I walked away with a Minolta AL-F 35mm film camera and a bag of vintage photographs, while the boyfriend scored amongst other things a Nintendo Game Boy for a barginous £20.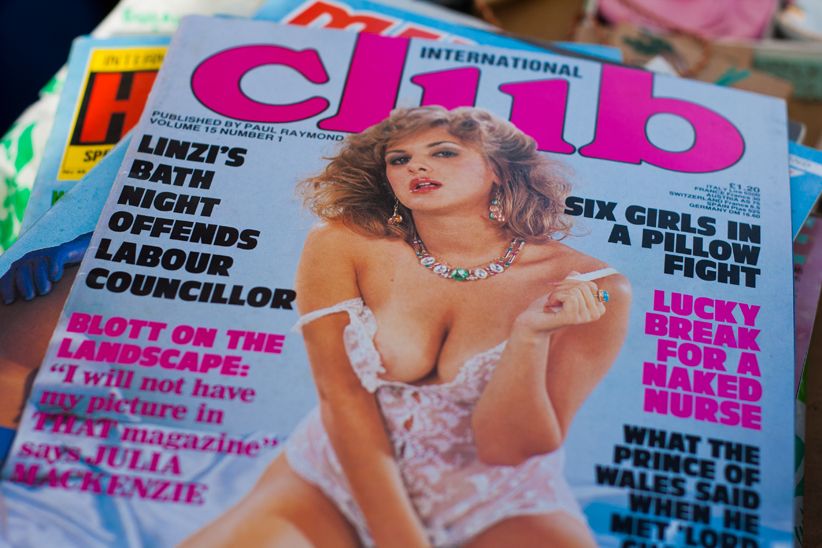 You should go, not for the fashion wares, but for the sunshine, happy smiling people (some of whom were incredibly fashionable) and the odd old film camera or jubilee mug you never thought you needed.
Battersea Car Boot Sale, Battersea Park School, Battersea Park Road, London SW11 5AP. Open Sundays noon-5pm, public entry 50p after 1.30pm. Closed for Christmas, Easter and public holidays, see website for more information.
Posted by

Wenxin Liu
1 comment: