I figured that if I posted a little bit by bit the photos I took at
Graduate Fashion Week
from June, I would at least show you some, which would be better than saving up for one humongous post that's complete but probably will never happen. So here I go. I'll start with one of the university whose graduates' works I was most surprised and simultaneously impressed by -
De Montfort University
, right in the heart of the midlands in Leicester. I must admit, beforehand I was somewhat ignorant having had my father drill into me since I was a toddler the value of going to a world-famous celebrated university. But now I know that this says nothing of its calibre of creative talent. De Montfort University was a perfect example of this. Out of all of the stalls I saw during the week, and man I saw a lot of stalls (almost all of them while teetering around in my 3-inch but still impossible heels), De Montfort Uni's might have been my favourite.
I'll just show you the accessories Today. First up is Lauren Moore, who is graduating in BA (Hons) Fashion Fabrics and Accessories. I was first drawn to De Montfort Uni's stall by one of her striking leather bags. I loved her bondage-infused leather, acrylic and metal tough aesthetic. Repeatedly I am drawn to such a look, probably because somewhere inside I fancy myself as a tough biker supermodel type, which at 5'2" I am far from. Her work eerily reminded me of
Fleet Ilya
, probably in the similar detailing, sharp lines and bondage influence.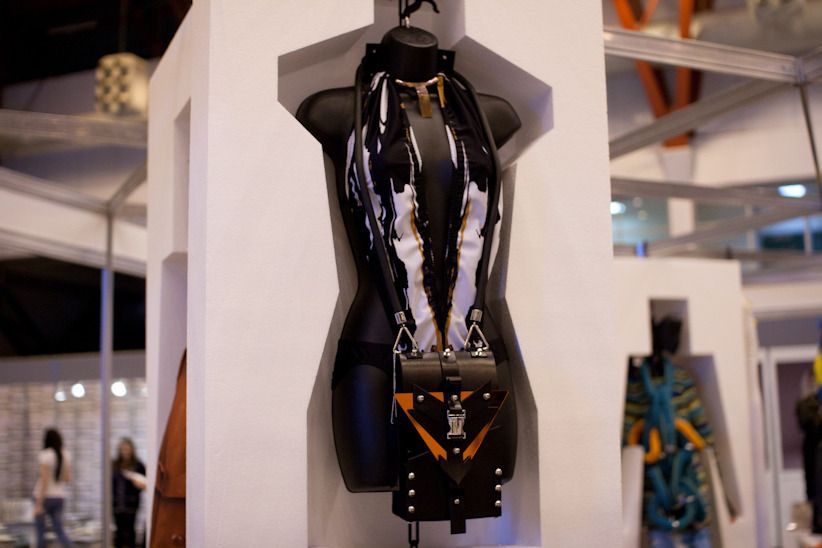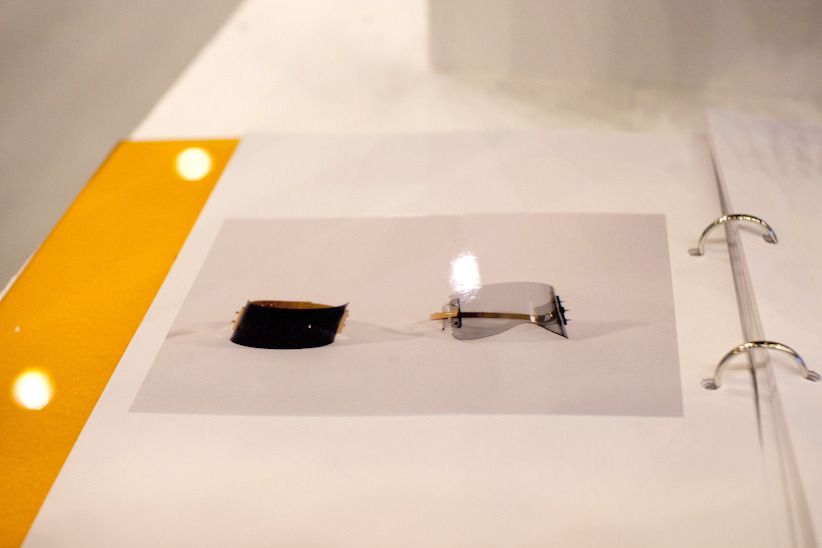 Another worthy candidate was Kimberley North, who was studying BA (Hons) Footwear Design. I loved her collection of robotic, industrial-looking footwear, most likely for the same reasons as Lauren's. However, I must pick some bones with De Montfort University. Firstly, the designers' works were not clearly labelled, and with a table all of shoes of similar aesthetics, it was difficult to tell apart clearly whose was whose. Sadly, I can only show you the one photo that I am confidently sure belongs to Kimberley, which leads me onto my second grumble. I had hoped that I could make a note of the designers and make sense of everything at home with a Google search. But there was barely any information out there, and images especially, of these designers' final collections. Hence you'll have to be satisfied with the mere morsels I can offer up, until someone wiser steps forward.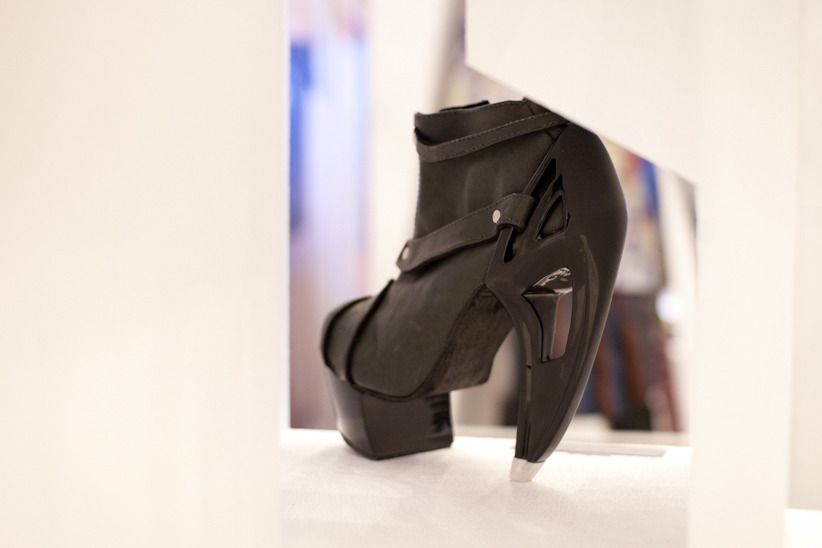 Lastly I leave you with Janina Alleyne. She was by far the footwear highlight for me, and for many others it seems from the positive feedback on
her project portfolio
(she is the exception to my grumble. She gets my applause for her internet savvy.) She was inspired by the exoskeleton of marine invertebrates and realised her vision using 3D printing, which I gather is a method of fabricating a design made in a 3D modelling software. What do you think of the results? I thought they were amazing.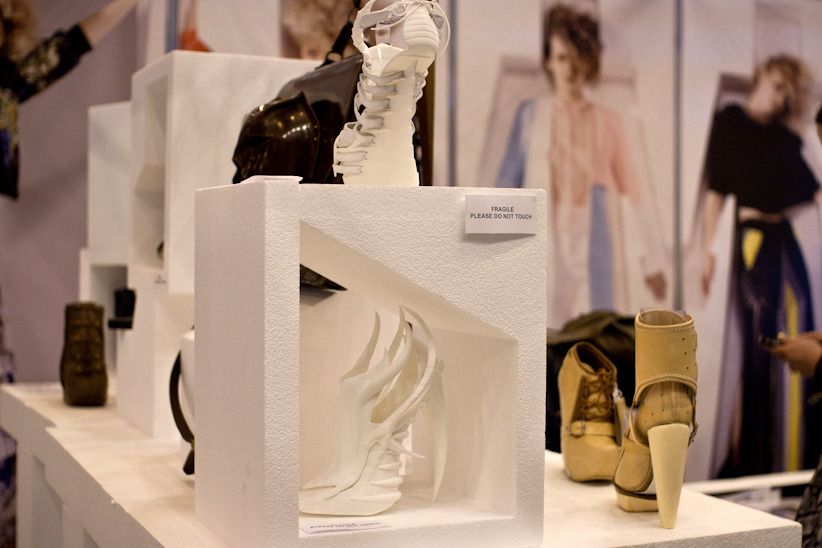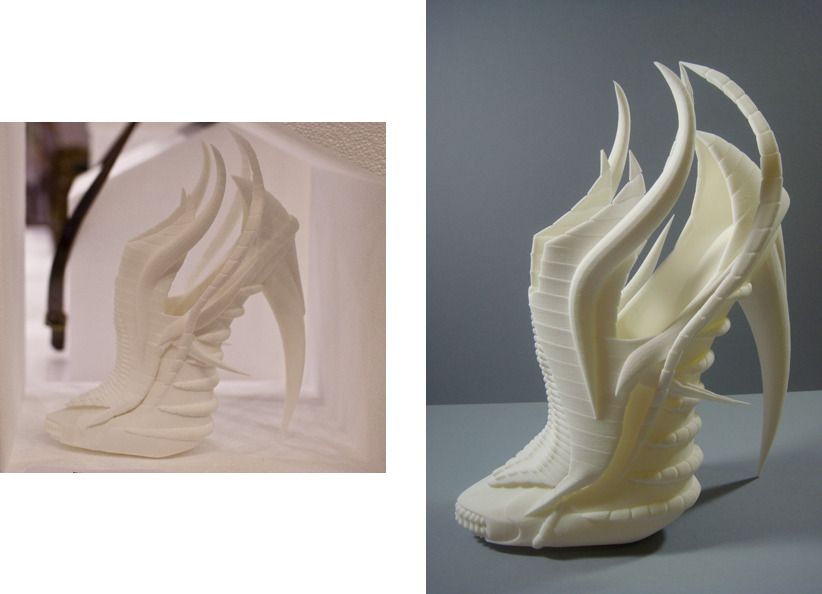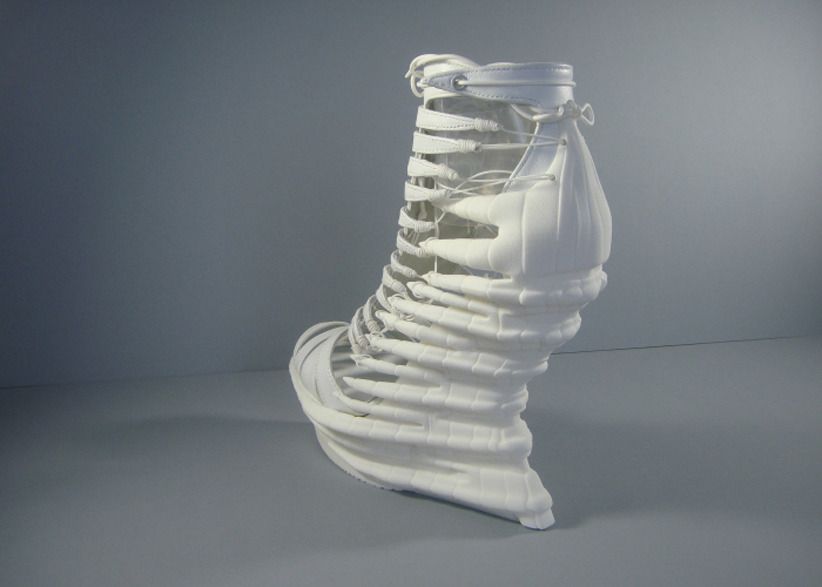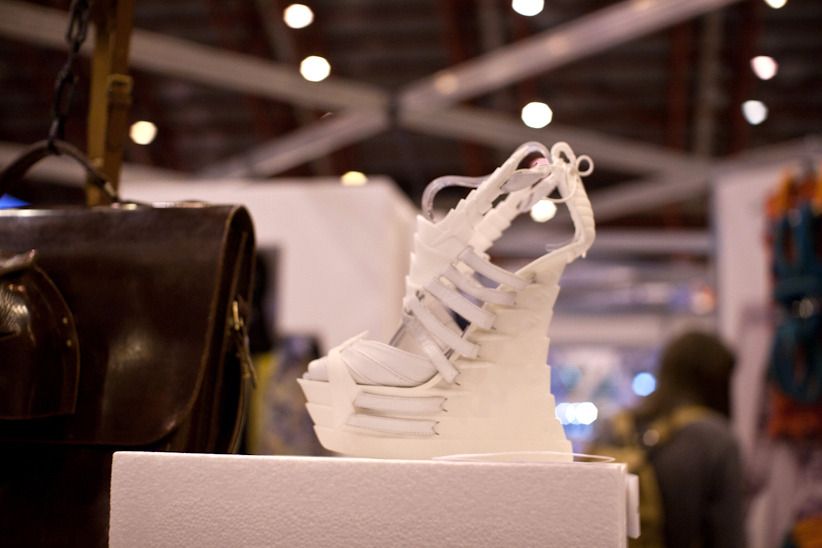 Okay, that's all for you for now. I'll share with you some more soon!
P.S. The sketches and studio photos of Janina's work are from her portfolio and the rest are by me.