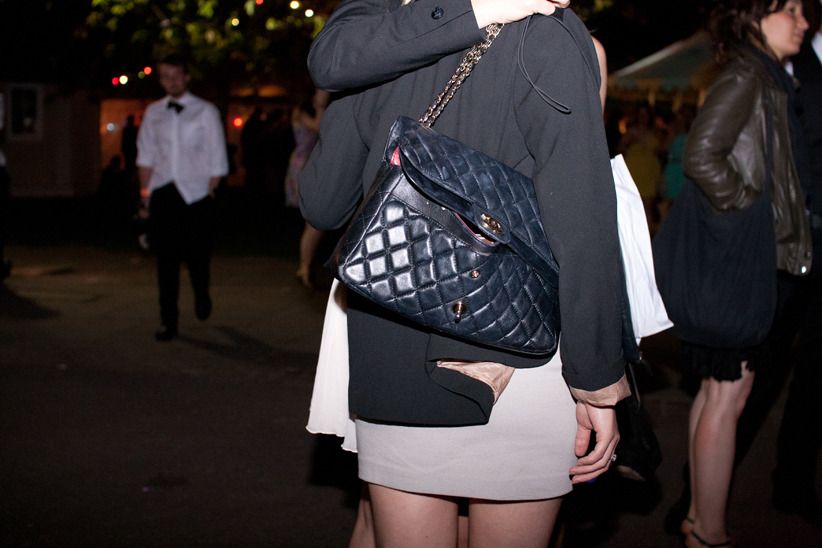 It's been a while! I wanted to share with you this photo I recently took: -
The girl slightly tipsy and the bag beaten and undone, perfect epitome of easy chic.
I love everything about this look, even down to the irreverently rolled up sleeve and the back of her jacket, accidentally caught behind her vintage Chanel bag.