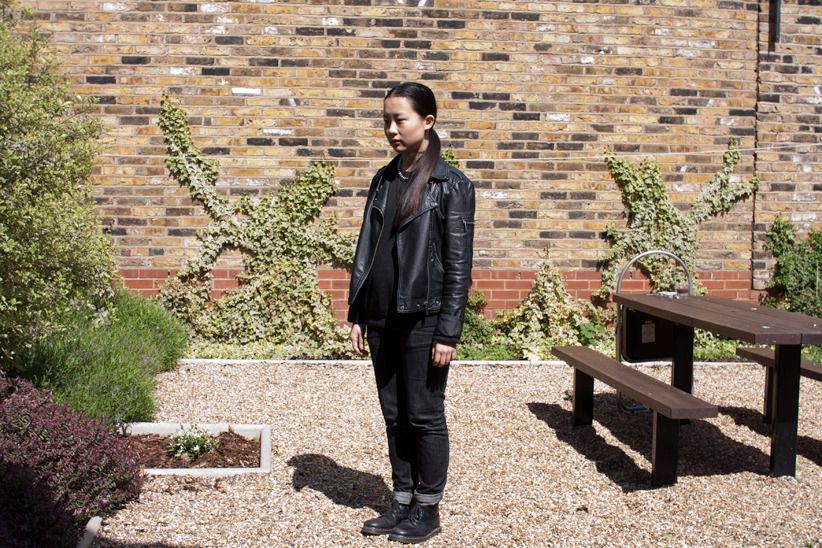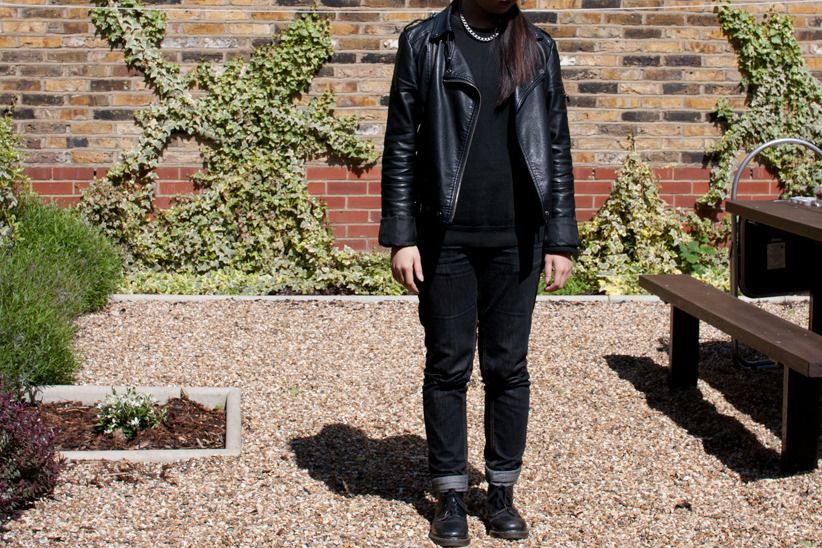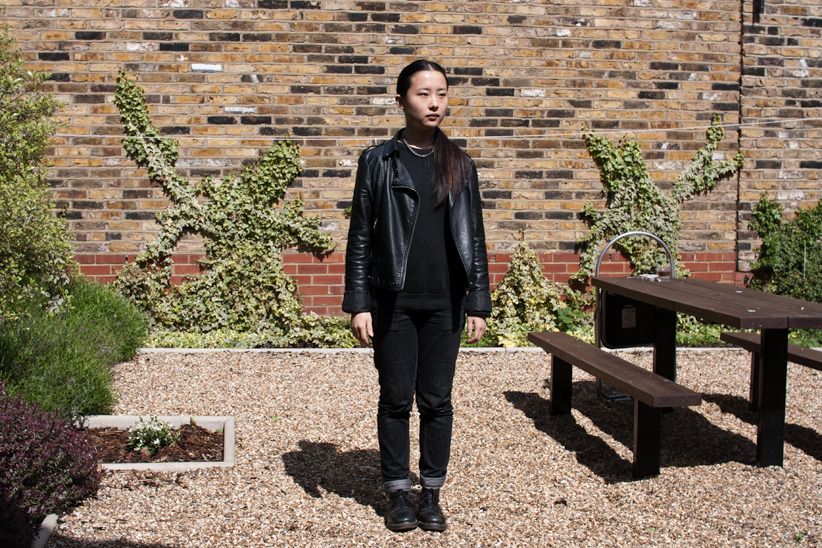 Sometimes a girl finds a garment that flatters her figure, makes her feel comfortable yet simultaneously evokes her imagination. I'm not talking about an expensive dress (although how comfortable I would actually feel in a £3000 dress at any likely scenario is worth questioning). I'm talking about this black sweater, which belongs to my boyfriend that I borrowed one day. I was surprised to find that it looked rather good on me. I am reminded of East London kids wearing oversized sweaters, having rolled out of bed with messy kohl-rimmed eyes, stomping around in beaten biker boots and covering their unkempt hair with slouchy beanies. Although I am nowhere near that image, when I wear this sweater, I too feel a little rugged inside.
Jacket: Topshop; Sweater: boyfriend's; Necklace: COS; Jeans: Monkee Genes; Boots: Doc Martens.
P.S. This is the first time I or my face have made an appearance on the blog. I am not tall or thin (like many other popular bloggers), nor does my face make any attempt at being photogenic. I hope I did not make any of you cringe!